2017 TOC Europe was held in Amsterdam RAI Exhibition and Convention Center 27-29 June 2017. Ms. Kira Miao, General Manager of Asian Vision, together with her sales team, were invited to participate this event. Focusing on the container terminal automation industry, Asia Vision's delegates had extensive and fruitful discussions with the leaders and experts of the terminal industry from around the world.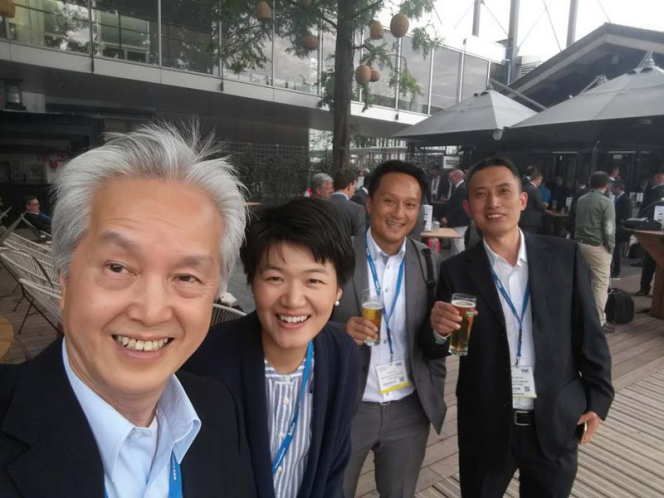 As one of the world's leading OCR product providers, Asia Vision displayed the 'multi-countries' license plate recognition product which is already well-known in the European market and container number recognition products for terminals and ports operation, such as e-Gate Solution, Quay Crane Management (QCM) for Quayside Intelligent Tally operation and the latest 'state of the art' — Bay Position Identification for container ships. Asia Vision's advanced products attracted many audiences and received numerous inquiries.
AVT's OCR systems of Quayside Intelligent Tally Solution consist of hardware and software components that are easy to install. Features include:
Container Number Recognition
Empty Container Detection
Container Damage Detection
Container Door Direction Detection
Hazardous Label Detection
Terminal Tractor Numbers Detection
Container Seal Intact Detection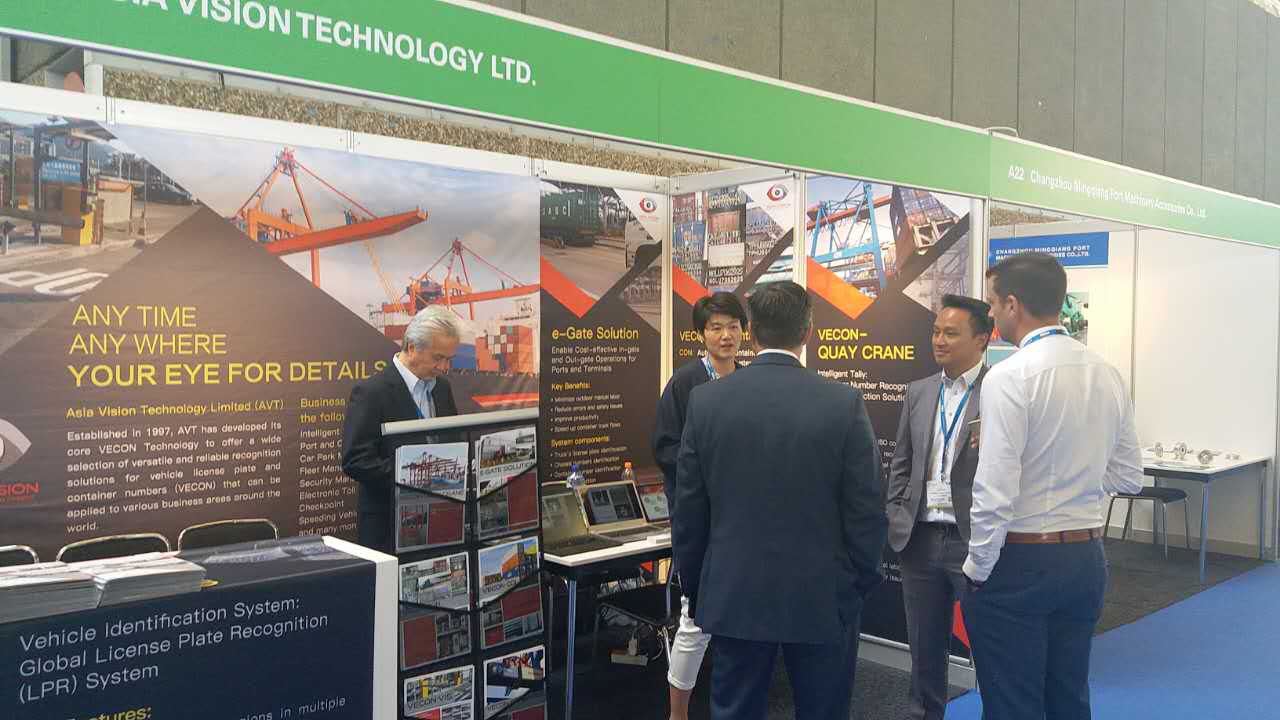 Asia Vision applies leading OCR technology to the yard, quayside, and gate of the container terminals. The high-speed cameras are installed on the yard cranes, quay cranes or at container gates to capture container images and/or vehicle license plates, enable users to monitor the crane or gate activities from the office remotely. It reduces worker manpower at gates and under the quay cranes where is known as one of the most unsafe working areas in the terminal. As Ms. Miao said, with Asia Vision's technology (especially the newly developed 'Ship bay position identification technology'), human intervention would be kept at the minimum, hence the performance and efficiency at the gate, yard and quayside could be increased significantly.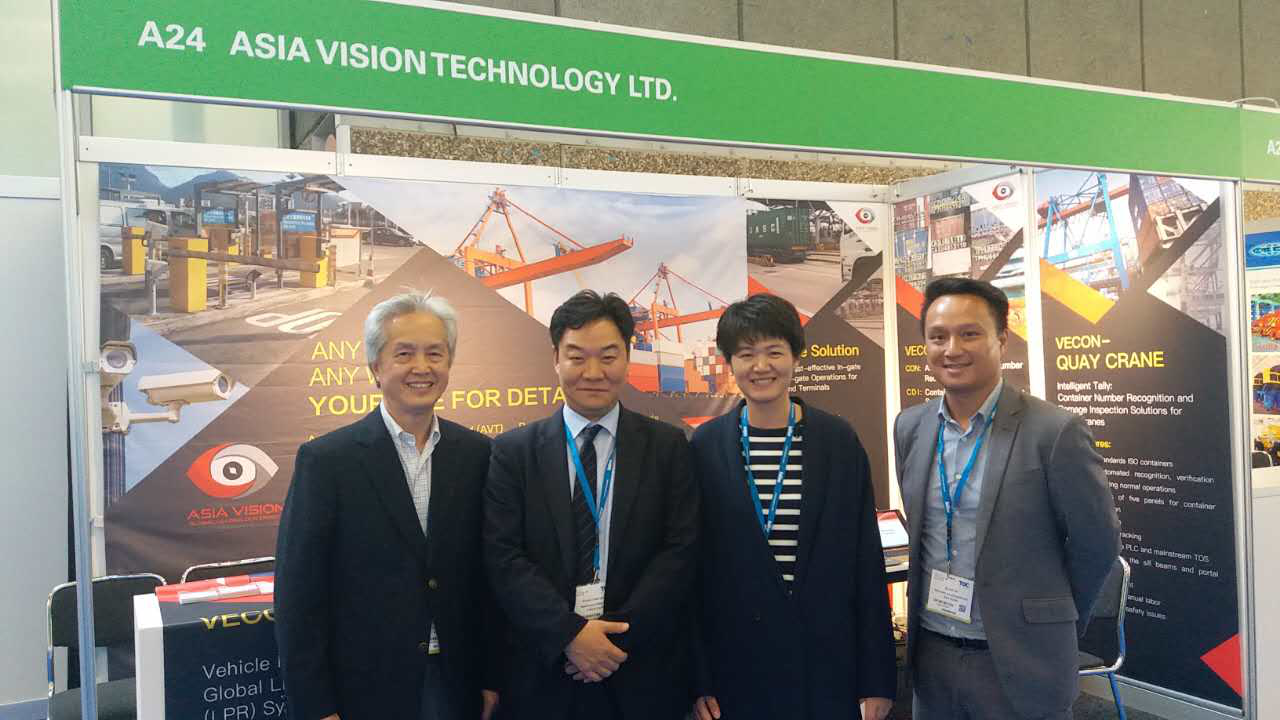 Ms. Miao also said that automation trend is seen in all industries, and the real value of automation related need to firstly be a problem-solver, which is to help achieve industrial upgrading. Asia Vision is a technology company of computer vision, bringing automation upgrades to all areas.
Asia Vision developed the world's first container number recognition technology 20 years ago and has been constantly developing and expanding its solutions that are applied to many terminals to upgrade industrial operations.
After this exhibition, the Asia Vision's delegates also visited the customers in Europe. The leaders and experts from different companies had in-depth exchanges and discussions with Asia Vision.
TOC Europe is the global meeting place for ports, terminals, shipping lines, 3PLs & shippers. TOC (The Terminal Operations Conference) has long been considered best in class by container terminal operators and their suppliers.