VECON-VIS-DSP 1.33M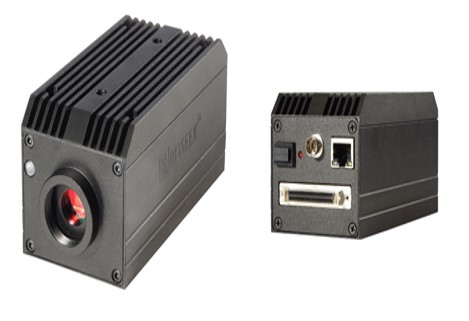 The VECON-VIS-DSP Camera is a high-resolution device with a DSP processor inside. This camera has built-in license plate number recognition functions. Users can use the network interface to retrieve the OCR results and images. This camera is specially designed for highways, toll collection, and red-light enforcement applications which require a highly robust, light weight & low power consumption camera.
Functions List
The product can be used with a vehicle loop detector trigger. When triggered, it is able to capture images at 1360×1024 for OCR.
It can send the OCR results & images immediately to the TCP socket for communication with clients.The integration protocol is easier understood and can be easily used by clients.
The camera exposures and gains are controlled automatically to suit various lighting environments.
The camera can synchronize with pulsed LED light and flash light.
The Internal Watch dog function is used to increase availability.
Users can do remote software upgrade and reset through network.
The camera is defined with no FAN cooling.The operation temperature is -40C to +80C which is very suitable for highway/toll collection/red-light enforcement system application.
Camera Specifications
Specifications
Details
Image Resolution
1360×1024 Pixels4.65×4.65 µm
Frame Rate
1360×1024 – Max. 14 fps1360x256 – Max. 56 fps
Image Type
Progressive 1/1.8" CCD
Exposure Control
1ns to 125ms
Gain Range
0~36db
Auto-iris
DC Lens auto iris control
DSP
TMS320DM642AZDK6 (600MHz)
128M Byte SDRAM at 100 MHz data rate
OCR Engine
~120ms per frame for 1360×256 image~480ms per frame for 1360×1024 image
Lens Mount
C-mount, back focus adjustable
Analog to Digital Precision
12bit
Image Format
JPEG
Video Format
MJPEG (View with specific software viewer)
Network Interface
10/100Mbps Ethernet (RJ45)
Power Supply
12VDC+-20%
Power Consumption
3W
Operation Temperature
-40C to +80C (Continuous operation)
Camera Size
50x55x115mm (WxHxL)
Certification
CE for camera
Lighting System
All-in-one design Synchronized Pulsed IR LED Light for reflective license plate or Flash Light
Camera Housing
IP55 (This is the external enclosure and not the camera body)
Camera to Vehicle Distance
15-20m Horizontal from vehicle
5-6m Vertical from ground
VECON-DSP-RU